Pit Bull Flower Power Ring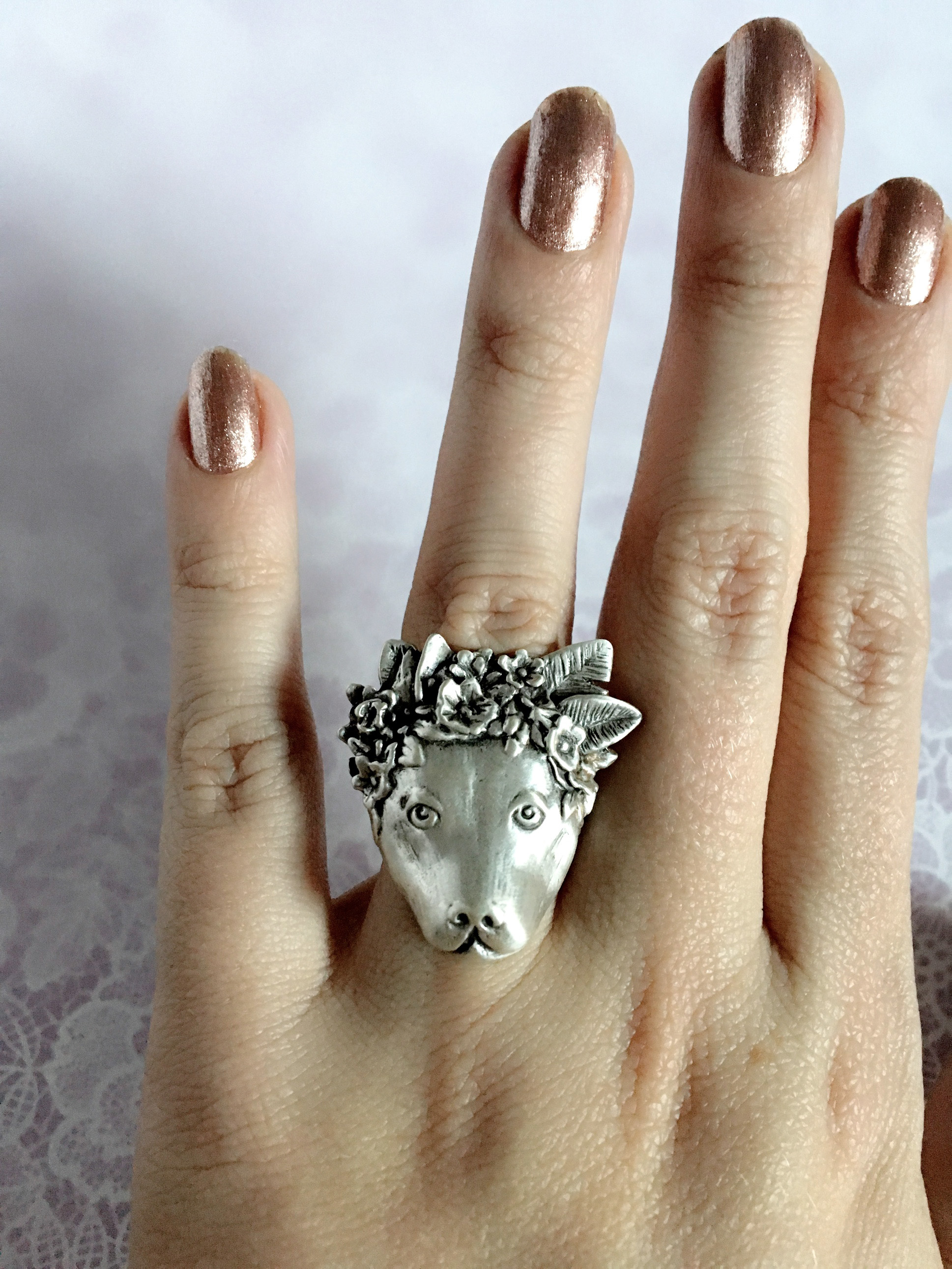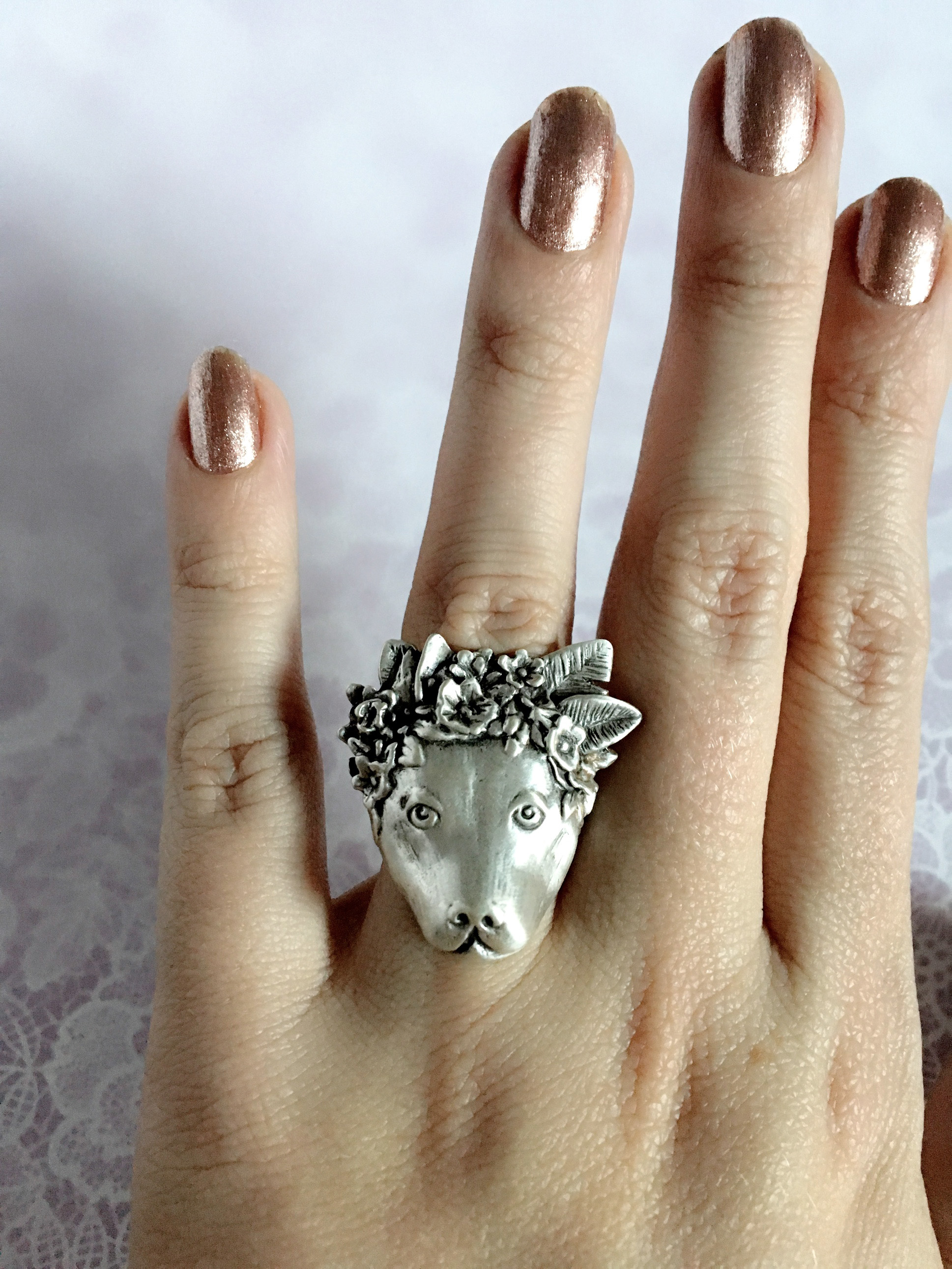 Pit Bull Flower Power Ring
Hand Carved Pit Bull Flower Power Ring, made in wax and cast in in sterling silver.
The ring carving measures 1.25" wide by 1.25" tall. Choose your ring size at checkout.

SHIPPING:
U.S. Shipping only. Contact me for international requests.

COPYRIGHT:
This design is protected by Copyright laws. Do not reproduce without consent.
DESCRIPTION
Hand Carved Pit Bull Flower Power Ring, made in wax and cast in in sterling silver.

SIZE:
The ring carving measures 1.25" wide by 1.25" tall. Choose your ring size.

PRODUCT AND PROCESS INFO:
This piece is a collaboration with my dear friend and jeweler extraordinaire, Jenny Topolski. I commissioned her to create a piece modeled after my series Pit Bull Flower Power.
Pit Bull Flower Power is a series aimed at rebranding shelter pit bulls, while finding these dogs homes. For this pendant, Jenny used Frida as a model. Frida was a paralyzed pit bull I helped bring from Mexico to New York. I fostered her and found her a home in Ohio, where she now thrives.
Jenny carved Frida's adorable face out of jeweler's wax, then made a mold so she could cast this in any metal. After she gets the casting back to her studio, she does all the finishing and oxidizing on each piece to bring out the little features and incredible details of the flower crown.

Jenny will ship your piece directly to you and will handle any customer service you might need. You may contact her via her Etsy store: https://www.etsy.com/shop/jtopolski.

CARE:
Clean with included silver polishing swatch, or your choice of silver cloth. We recommend this method to to keep the raised details bright and clean yet leave the carved marks dark.

CUSTOMIZATION: not available.

---
POLICIES AND RETURNS: http://www.etsy.com/shop/jtopolski/policy
SHOP HOME: http://www.etsy.com/shop/jtopolski